Local Pickup & Delivery
WEST ISLAND, KIRKLAND
COOKIE SHOP LOCATION
GOOEY, CHEWY, GIANT & UTTERLY EPIC COOKIES
….REIMAGINED!
Treat yourself to the best cookies in Canada, freshly-baked every day. They individually wrapped for shipping to keep them fresh and Shiped to your house anywhere in Canada .These are the best cookies you could ever imagine wrapping your tastebuds around. New York style cookies are HUGE and weigh about 6 oz. each.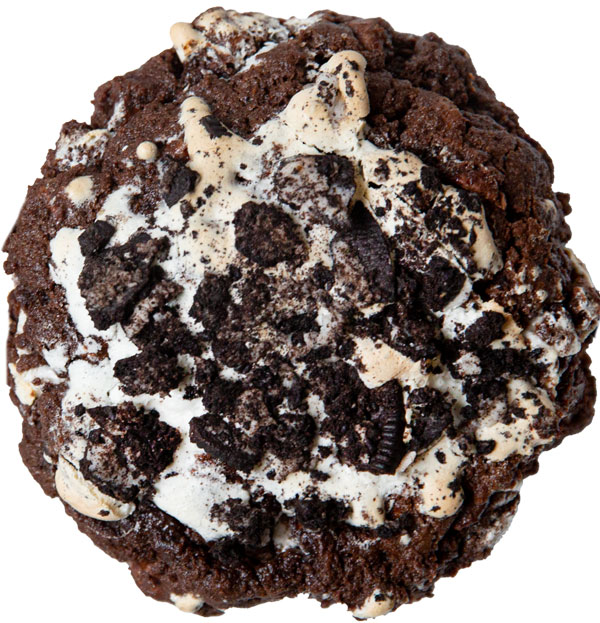 oreo double chocolate
OMG, these cookies are out of this world. Made with OREO Chocolate™ cookies and stuffed with delicious Swiss meringue, these chocolate chip cookies are great for sharing with friends, serving at parties or enjoying by yourself with a cold glass of milk. Our giant cookies have a gooey centre and are crispy on the outside.
Cookies are delivered within Canada.
Cookies are delivered within Canada.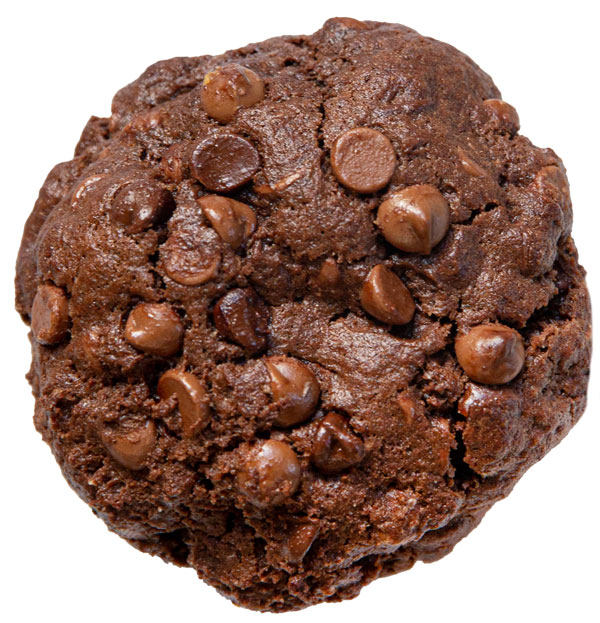 Brownie CHOCOLATE COOKIES
Need a quick chocolate fix? These cookies are super chocolatey, soft, chewy, gooey on the inside with a crispy, crunchy outer shell. Two dessert favourites join forces to create a giant cookie with a gooey centre. Take a bite out of one of these beauties and feel the chocolate rush. Cookies are delivered within Canada.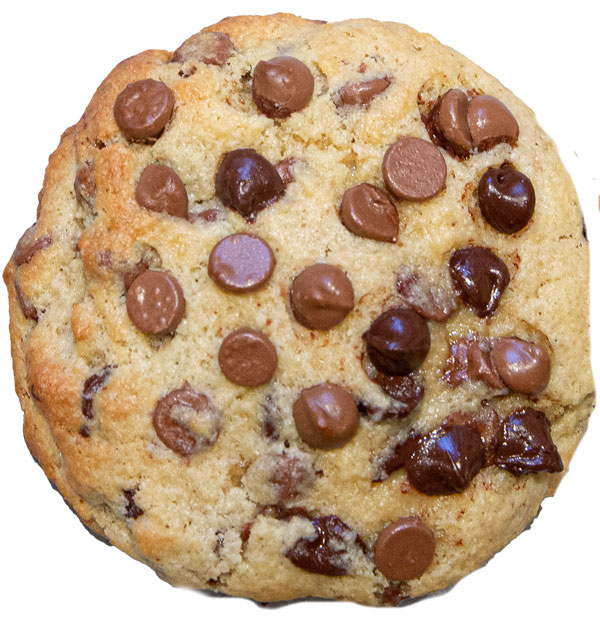 CHOCOLATE CHIP COOKIES
This giant New York style Chocolate Chip Cookie is a classic and the star of the line-up. It's a soft and chewy cookie, full of chocolate with an incredible depth of flavour. It boasts a thick and gooey centre with a crispy outer edge. It's everything you want in a cookie and more! Cookies are delivered within Canada.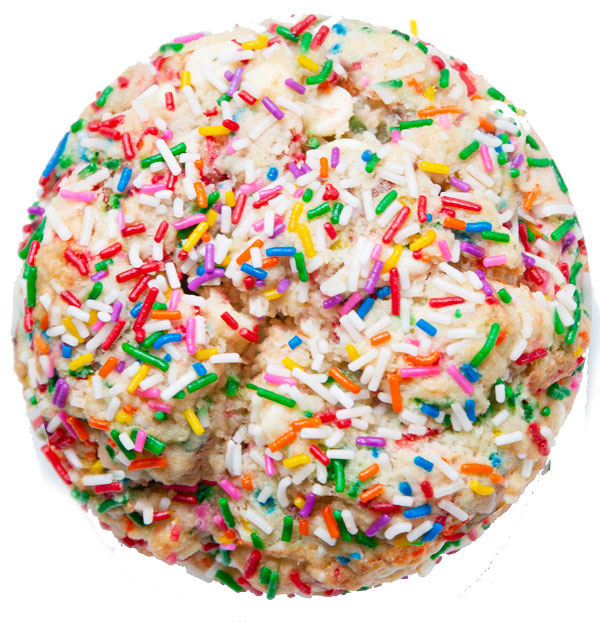 BIRTHDAY CAKE COOKIE
Sometimes, you need to celebrate a celebrate a birthday with cake and cookies. Birthday Cake cookies are the best way to enjoy both! They're chewy, buttery and filled with white chocolate chips and Rainbow sprinkles, bringing them to a whole other level. They have a classic birthday cake flavour that brings you back to your childhood.  Cookies are delivered within Canada.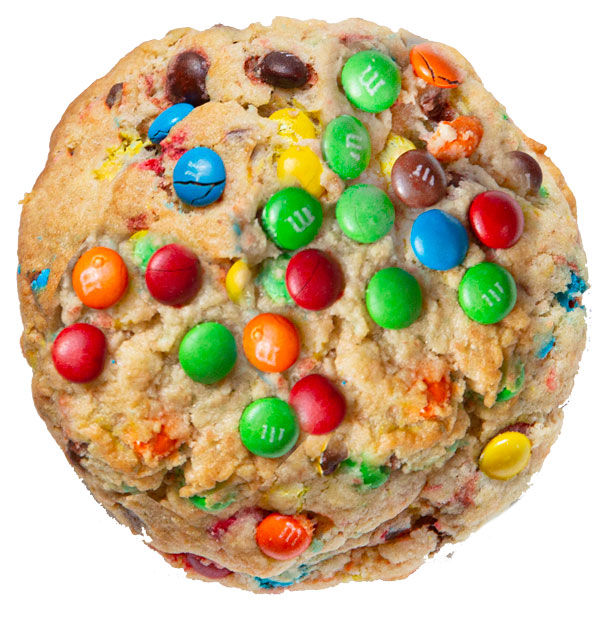 M&M CHOCOLATE COOKIES
OMG, these cookies are amazing. There's a good reason M&M cookies are everyone's favourite – because they are incredibly tasty and better than anything you've ever dreamt of. If you love your cookies with a crispy edge and soft centre, then these are the cookies for you! They are soft and chewy, crisp around the edges and have just the right texture.
Cookies are delivered within Canada.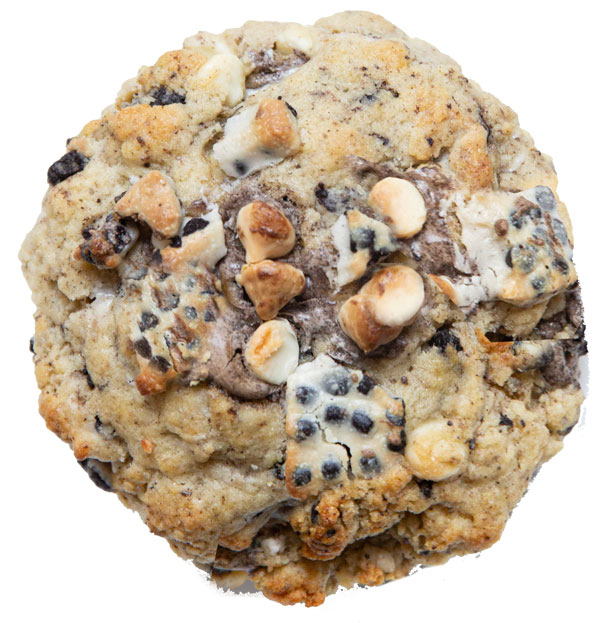 COOKIES and CREAM
Stuffed with swiss meringue and cookies cream, , these delightful, soft and chewy cookies are perfect for any occasion. Packed with chunks of Oreo cookies, white chocolate chips and pieces of Hershey cookies n' cream bars, They are a cookie within a cookie! These Cookies 'n Cream cookies are extra-soft and uniquely creamy tasting. They'll leaving you sighing with delight.
Cookies are delivered within Canada.
ENJOY FRESH COOKIE DELIVERY
Freshly baked, individually wrapped and shipped straight to your house everywhere in canada!
 Scrumpchies Cookies offers the most amazing cookies. We reimagine all that a great cookie can be and you get to enjoy them without having to leave your home.
Our cookies make amazing gifts too! Show you care – your friends and family will LOVE them and they won't stop thanking you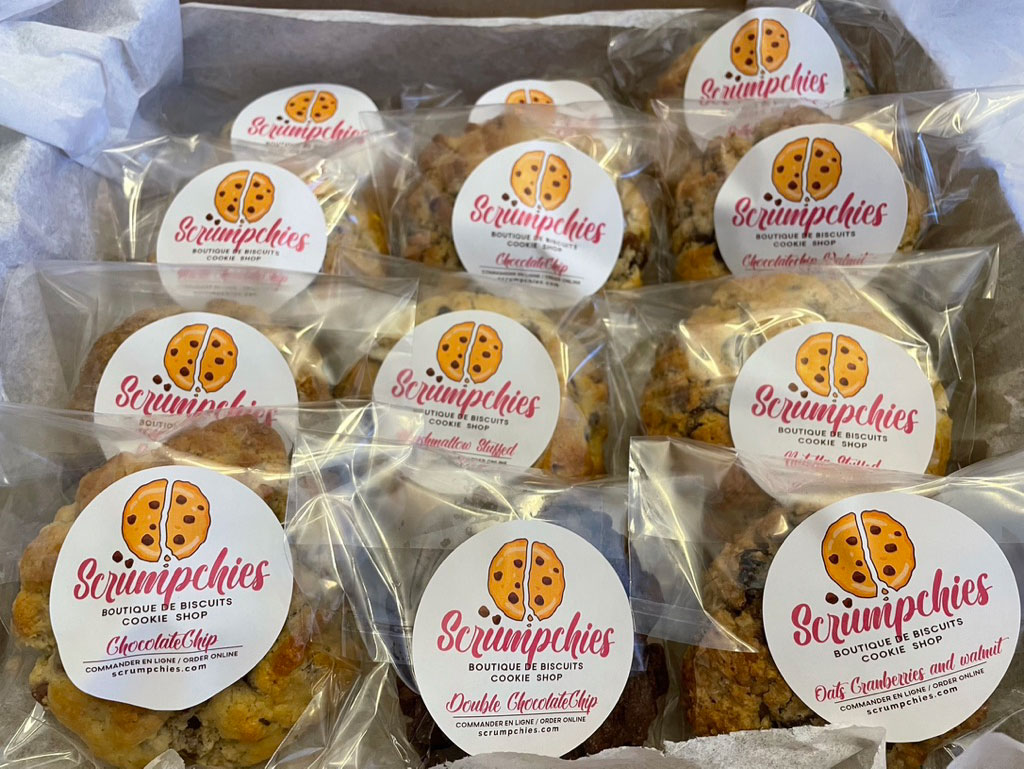 The biggest chocolate chip cookies in Canada.
Can I freeze my cookies?
If you are not planning on eating them within 3 days, it's best to freeze them. They can be frozen for up to 3 months. When you're ready to eat them simply let them thaw completely at room temperature. Cookies can be eaten at room temperature, but if you want a gooey experience, warm them up in the microwave for 10 seconds. Reheat each cookie in the microwave for 10 seconds.
ALLERGY WARNING
Our cookies are baked in a kitchen that uses peanuts and nuts. We use the same baking equipment to prepare our cookies, therefore there may be a risk of cross-contamination.
LOCATION
We are a home-based bakery in MONTREAL, Canada. Our LOCATION is in the West-Island- cross streets rue Antoine-Faucon and Budge St. Pierrefonds West (H9K). Our full address will be provided after your order is placed.